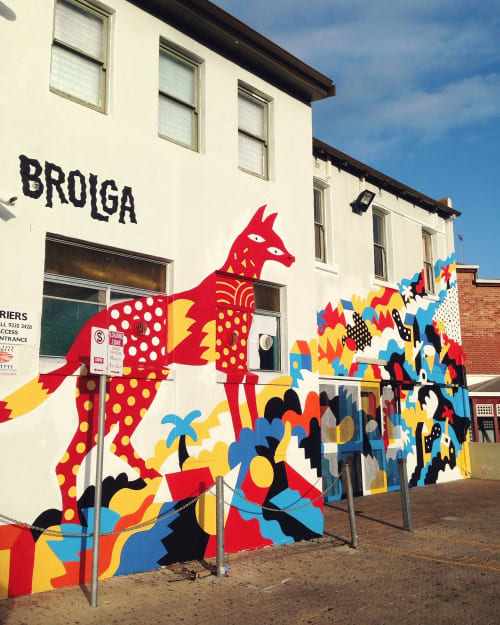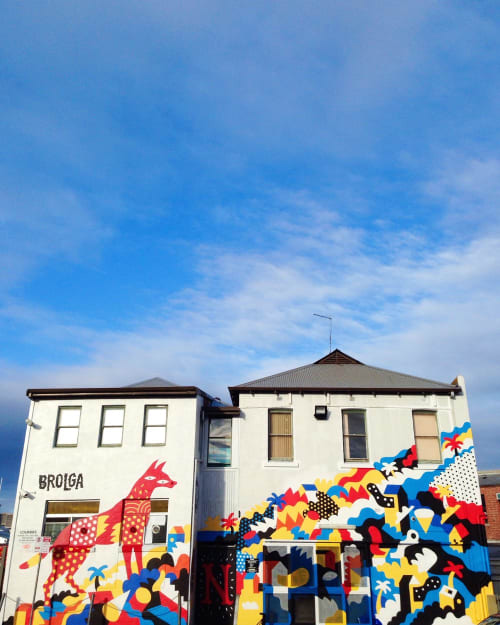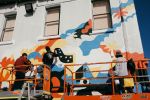 Newport Hotel Fremantle Mural Commission
On Australia's sandy west coast lies the port city of Fremantle, the humble-but-hip little brother to Perth. I spent a week there recently, painting high up in a forklift while Pokemon-Go madness foamed in the streets below.
I was invited by The Newport Hotel to paint a large mural across the face of the venue. I ran with the opportunity to paint in my favorite local landmark, a pop rendition of the famous Dingo Flour icon.
Send an inquiry to the Creator to buy/commission a piece like this