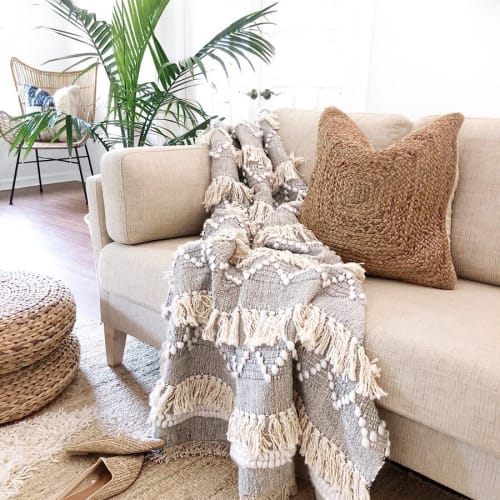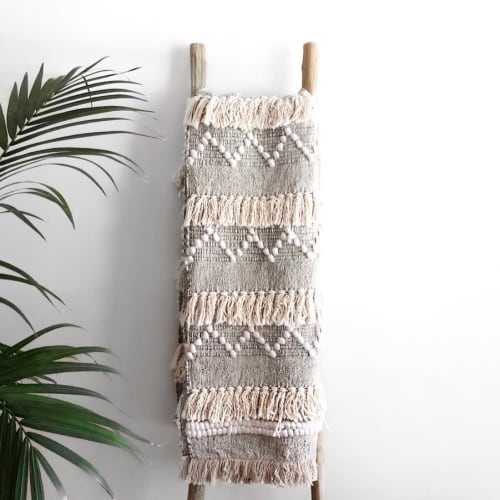 Context & Credits
Item
Kai Throw Blanket | Pre-Order


Kai Throw Blanket | Pre-Order
US$98
Due to the handmade nature of these fabric, each throw blanket may have slight variations. Please allow 1-2 weeks for the product to ship.
Shipping: US$4.50 shipping in the US, ask the creator about international shipping.
Custom options available, ask the creator for customization.
Creation time: 2-3 weeks
Item Details
Our Kai Throw Blankets will be arriving to the shop mid-December. We will ship them immediately as soon as they arrive. Thank you! - Jackie
Add texture and style to your space with this soft bohemian throw blanket! It is carefully crafted by women in India with lots of love and dedication. 10% of this sale goes to support kids in an orphanage called Casa-Hogar located in the Peruvian Amazon.
DESCRIPTION:
-Hand-woven
-72" x 52"
Items arrive in two weeks.