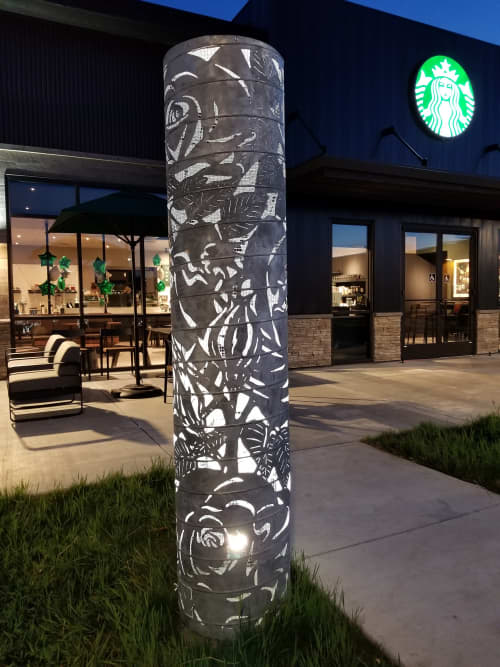 Galvanized rose paterned light column. - Lighting
Featured In Scotts Valley, CA
Patterns of roses and rose leaves are cut through this metal tube to reveal light. This is one of five columns commissioned bt a contractor for a starbucks restaurant.
Item
Galvanized rose paterned light column.
As seen in
Scotts Valley
, Scotts Valley, CA
Have more questions about this item?