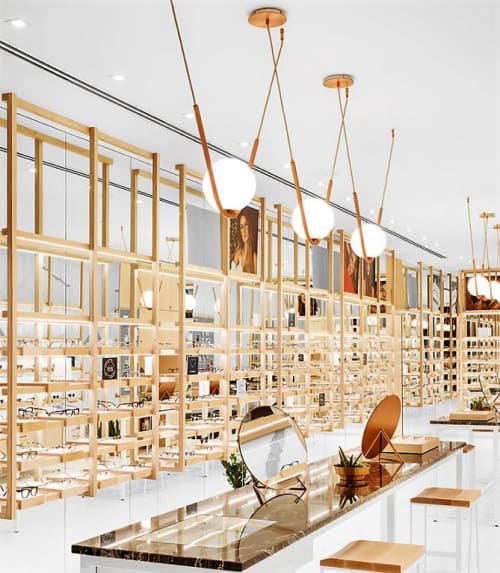 +3

Audrée L. Larose and Félix Guyon (founders of Larose Guyon) did these Perle 1 lights (copper, brass, black gold nickel; 8'' handblown glass ball globe;
22 '' x 8 '' x 14'') for one of the Montreal retail locations of BonLook.
The couple seek harmony in the use of luxurious materials through a great formal sobriety to create high-end objects, original and distinctive; cared for down to the smallest detail.
Have more questions about this item?