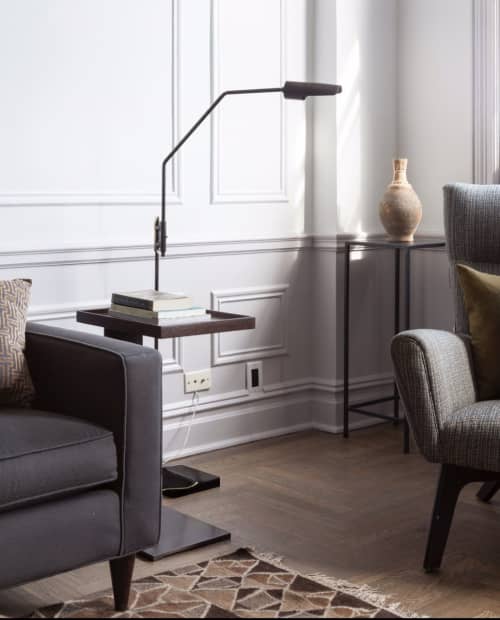 +3

Custom options available, ask the creator for customization.
SWITCH Floor Lamp. Architecture & Interiors by Javier Robles Studio.
Made with hand-finished, finely cut brass, the design of the Switch collection emphasizes the expression of the material and the detailing of its components. The use of different finishes and patinas gives the fixture a retro Industrial Design that is accentuated by the movement of its pivoting arm and rotating shade. This mobility allows numerous configurations, making it a versatile system that can be playfully adapted to different applications.
Have more questions about this item?