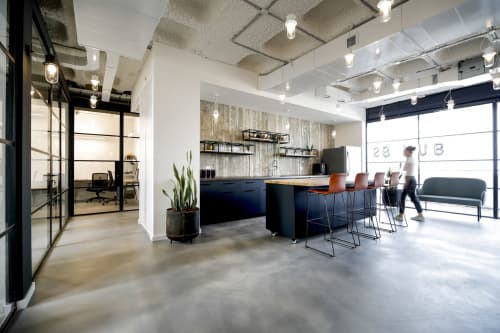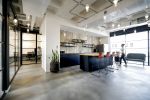 +7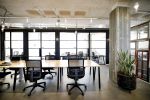 2B Hub is a co-working space renting offices located in Shoken Street - Tel Aviv, Israel.
Shoken street is located in the southern area of Tel Aviv. It is considered a diverse, colorful and busy area. As a whole, we take the environment into consideration in every project. However here specifically it was crucial in our concept building stage.
2B Hub is a home for the IMPACT communities in Israel. The idea of 2B Hub was first born with the desire to create a company and space that will encourage significant investments in the local IMPACT market. The new offices will become a home to many social funding companies.
Right at the beginning of the project, the brief we received was that 2B Hub wants a place that communicates with its location, respects the environment and talks recycle, local and fresh. The street played a main role in our design. The main concept of the project was to create a clear and bold relation between the inside of the project and the geographic location around it, and our aim was to create a sophisticated interpretation to the outside. We used raw, recycled and local materials. In order to further emphasize the diversity explained, we constantly searched for the precise dosage on the range of contrasts. New and old, raw and processed, rough and smooth, black and white.
The use of claimed windows for the phone booth, and the unique old glasses, were all collected, recycled and constructed locally. In addition, the planting was done in recycled boilers and gas tanks. All found, processed and designed by a local artist.
The office plan offers closed compact offices along with several open-space work desks, informal collaboration areas, formal conference room and a café and kitchen area.
Design: Shirli Zamir Design Studio
Project Manager: Yeadim (Gilad Axelrod)
Construction Project Manager: Omer Weiz
Photography: Kfir Ziv
Have more questions about this item?