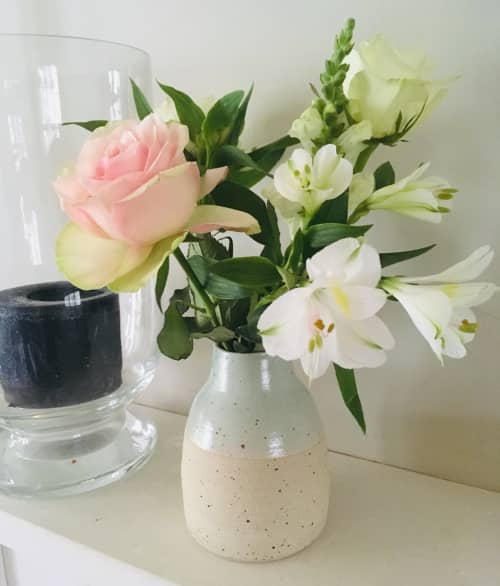 Image credit: Sarah Bartlem


Stoneware vase used for saving flowers from a larger bouquet. This home has a mix of new and antique pieces that all seem to live together quite well. This vase is lovely for flowers as the narrow neck holds the stems in place to let the flower heads do their thing without drooping.
The clay body is a lightly flecked stoneware part glazed in a 'blackbird egg' colour glaze. Other ceramics by Sarah Bartlem Ceramics.
Sarah Bartlem produces a range of ceramics that compliment any modern or rustic home, all pieces are designed with an eye to simplicity and beauty - "Its all about the form". She produces in small batches keeping each piece individual. Her prices range from $35-$300.
Have more questions about this item?