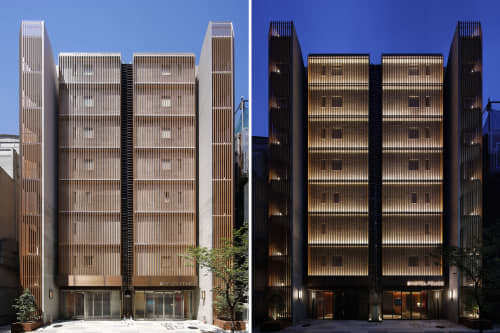 Image credit: Daisuke Shima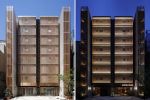 +18

HOTEL FELICE AKASAKA - Interior Design
Featured In Hotel Felice Akasaka, Minato City, Japan
Menu
PREMIUM
bongmapsearch
HOTEL FELICE AKASAKA
posted by kanda@roito.jp on 2020-08-07
TOKYO
Add to collectionAdd to collection
Save to PDFSave this article to PDF
This hotel is designed as "Japanese Style" with an awareness of high-demand for tourists from abroad for the Tokyo Olympics is just around the corner.
Akasaka is a very unique area that has the face of a business town as well as entertainment. By setting "Mixture" as a concept, a mixture of traditional Japanese craftsmanship and radical pieces could express it as a result. Such as placing traditional japanese louver patterns with a concrete wall, reflecting the images of Torii gateways with mirrors, and more.
(Ryohei Kanda / Roito)
Have more questions about this item?