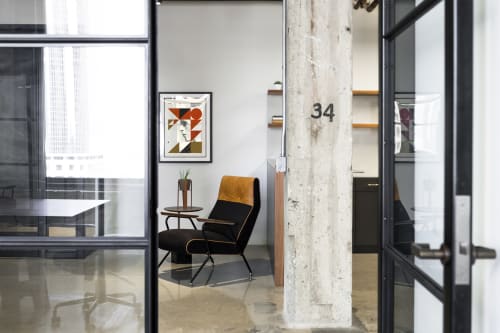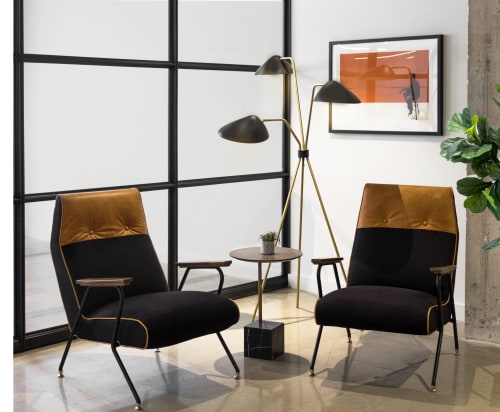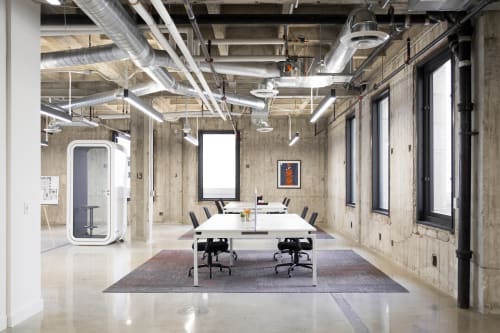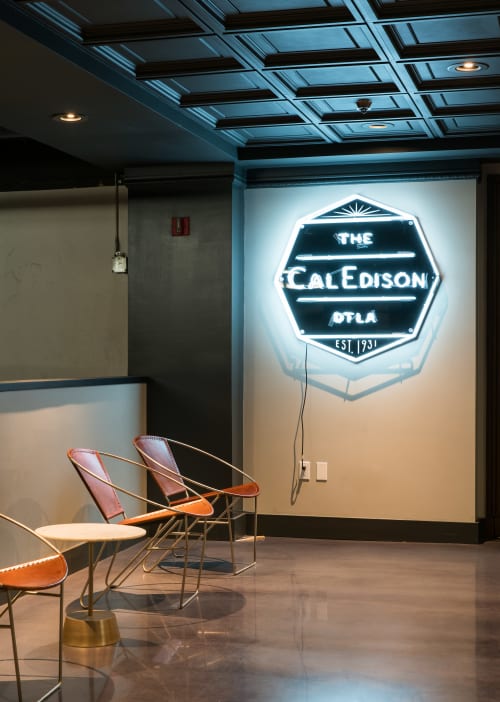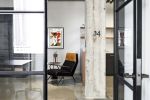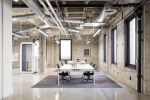 The CalEdison DTLA
Located across from the Central Library in downtown Los Angeles, the Art Deco tower now known as The CalEdison DTLA has undergone an extensive set of improvements and technological upgrades as part of its conversion to creative office space. The redesign of the building's interiors was led by Omgivning, who sought to preserve the property's remarkable historic character while reimagining its potential. Omgivning's scope included most tenant spaces as well as common areas, corridors, bathrooms, and the basement valet level.
The 277,074 sf building, sited prominently at the corner of Fifth Street and Grand Avenue, was completed in 1931. It was designed by Allison & Allison, a team of brothers who were active in Los Angeles for three decades starting in 1910. As one of the first buildings in the Western US to include all-electric heating and cooling, it was originally the headquarters of the Southern California Edison Company (which led to the building's new name). The property is a locally-designated landmark listed on the Register of the California Office of Historic Preservation.
Inside and out, this fourteen-story, steel-framed building is an Art Deco wonder, with meticulous detailing and grand proportions inspired by classical architecture. Its soaring lobby contains seventeen different varieties of marble and features art by prominent muralists Merrell Gage and Hugo Ballin. In the 1980s, when the building was known as One Bunker Hill, its upper floors' character suffered from a renovation in which new acoustic drop-ceiling panels hid historic features overhead, cubicles blocked natural light from streaming through the expansive windows, and carpet obscured original flooring. Outside on the spacious podium patios, the owners installed pseudo-historic glass greenhouses.
Omgivning worked to restore crucial historic elements, exposing ceilings and marble floors and flooding the spaces with natural light. The firm introduced custom fabricated, Art Deco-inspired elements such as light fixtures and brass-and-wood conference tables, and installed new elevator-lobby flooring, with brass-and-concrete accents, leading to suite entries of steel and glass that bring natural light into interior corridors. In the restrooms, designers revealed original concrete ceilings, removed 1980s tile and polished the concrete beneath; they also installed bold floor-to-ceiling mirrors at the wash areas. The new elements were intended not to feel "new"—they instead represent a merger of Allison & Allison's original intent with the sensibility of today's commercial tenants. The CalEdison now holds several architecture firms, a real-estate investment trust, the headquarters of the building's owners, and even a dentist's office.