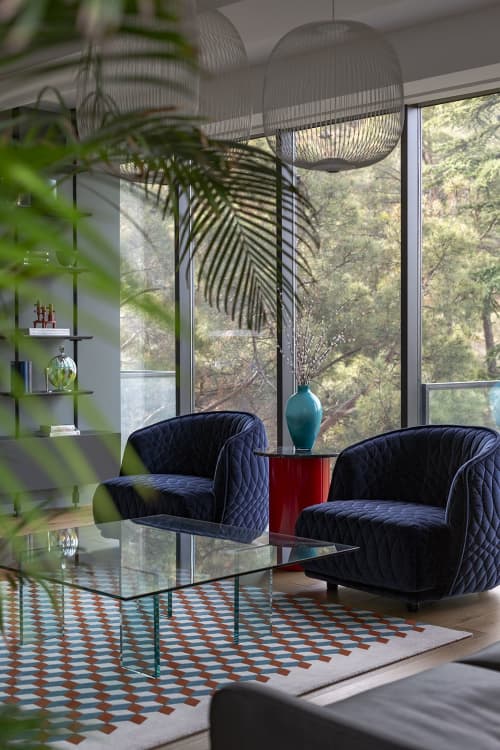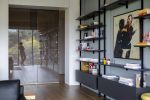 +10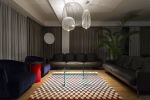 APARTMENT IN VAKE PARK - Interior Design
The surroundings and the location of the project area played an important role in determining the concept of the interior. The apartment is located near Vake park – one of the main parks of Tbilisi. The total area of the apartment is divided into resting and living spaces. There were planned five bedrooms, including one with its own bathroom and dressing room. United living and dining rooms are separated from the hall by a sliding glass door. The kitchen with its storing-room is isolated.
Each bedroom is different with its design and adapted to the lifestyle and interests of the residents living here. As for the main living area, it opens to the view of Vake park through the apertures from two sides. Accordingly, intense greenness into the interior, led us to basic pastel tones, a more or less minimalist style. In order to create coziness, we used wooden panels and the wall of toned covering, which in turn played the background role in arranging the interior with other elements. Under natural lights all the details are connected with each other and create shared mood. At dusk through the decorative lamps, it is possible to focus on different spaces, that changes the mood radically, makes home even more cozy, emphasizes the color, shape, texture of the furniture and accessories and their relation to the environment.
Item
APARTMENT IN VAKE PARK
As seen in
Private Residence
, Tbilisi, Georgia
Have more questions about this item?