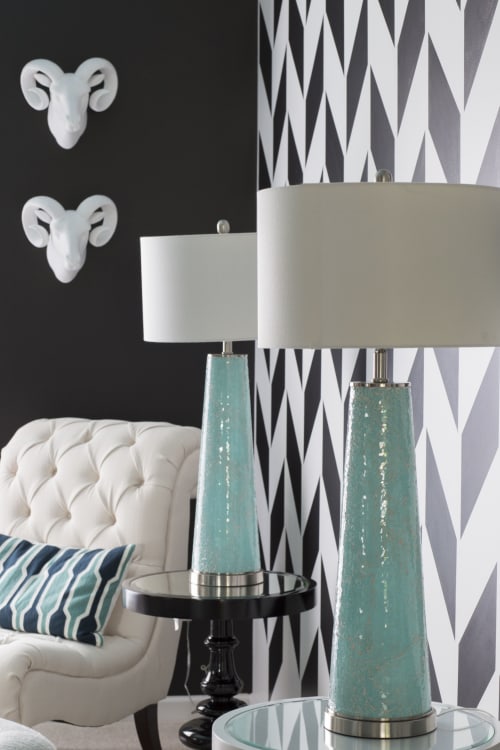 Image credit: Photography by Anne Matheis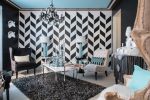 +1

Black and white Lounge Room. A posh lounge/ formal living room catches visitors for cocktails and lively conversation.
Handpainted herringbone mural on the wall is a labor of love. I have brought many different elements in this room by eclectics style of furnishing. Don't forget to look up the teal blue color ceiling, which adds so much fun and drama
Have more questions about this item?