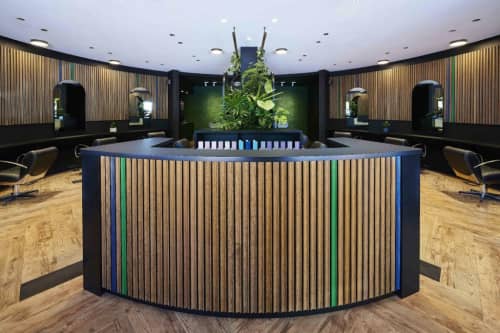 Image credit: Robert Frith | Jessica Yeh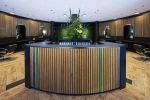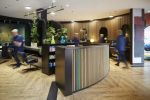 +8

Baseline Hairdressing - Interior Design
Featured In Baseline Hairdressing, Subiaco, Australia
The design concept for the new salon fit-out was one that reflected the fact that these hair dressers are creative people. The space was devised as a 'creative centre' where the creative endeavours of the salon were celebrated. The salon connects withPerth's artistic community and makes connections and references the creativity of hair dressing.The client required additional area and refreshed 'branding' that reflected their status in their industry beyond their existing tired space. After investigating several alternative new
The design concept for the new salon fit-out was one that reflected the fact that these hair dressers are creative people. The space was devised as a 'creative centre' where the creative endeavours of the salon were celebrated. The salon connects withPerth's artistic community and makes connections and references the creativity of hair dressing.
The client required additional area and refreshed 'branding' that reflected their status in their industry beyond their existing tired space. After investigating several alternative new locations for the hair dressing salon, an opportunity arose to expand into the adjacent tenancy at their existing location; thereby doubling their floor area to 100 sqm.
Our design service went beyond the physical design of interior space to make connections with the greater creative community of Perth by introducing the artwork of 'The Art Collective' into the salon.Artwork from Perth artists represented by 'The Art Collective' will rotate through the space over a period. Sculptures from Perth based artists will also rotate through the salon. Making these artistic connections reinforces the celebration of creativity within the salon and encourages patrons of the salon to be more aware of the work of Perth artists.
A circular planform created a sense of unity between the two separate tenancies joined in this refurbishment. Being within the curved walls evokes a feeling of belonging.
Vertical Tasmanian Oak timber battens line the circular walls and are representative of strands of hair, the majority of which have been stained a Walnut colour. The colours of green and blue have been picked out of the wallpaper finished walls to be applied to a selected few of the 'strands of hair' timber battens; representative of patrons having their hair coloured in the salon. The selected wallpaper also represents the creative use of colour on patron's hair within the salon. The raffia textured wallpaper provides grain and depth to the wall of the salon.
Colour has been introduced to some of these timber 'stands of hair' to reflect the colour used in a hair dressing salon.
The project was designed to allow maximum off site prefabrication to limit the down time for the commercial use of the salon owners existing salon to only two weeks.
Have more questions about this item?