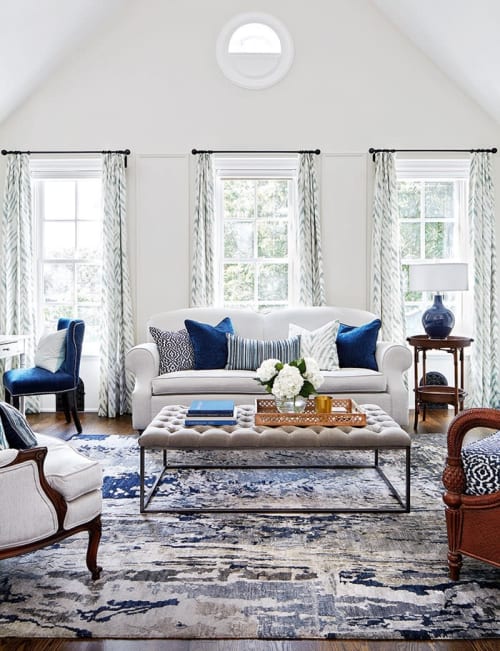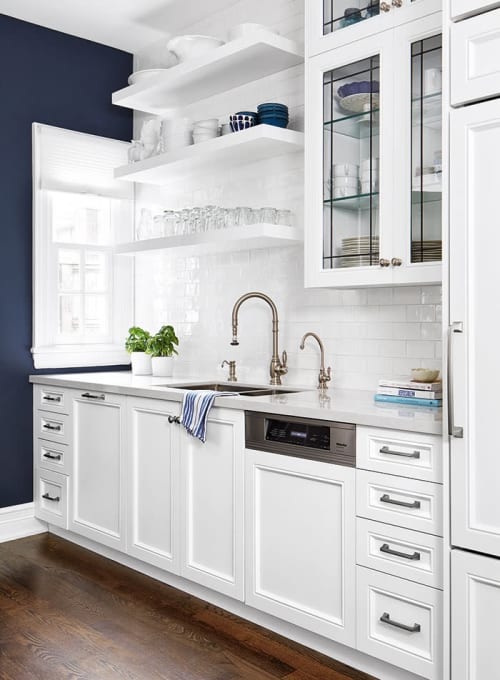 Image credit: https://www.donnagriffith.com/


+6

Victorian Style Home gets a COLORFUL update.
The theme of this interior design project was all about shades of blues. When I started with these clients it was to consult on wallpaper and paint however, they asked if I could help them designing their entire home during their extensive renovation. For the most part navy was used in many rooms. This gives the space a cohesive and intentional design style though out the entire home. I usually suggest to clients to paint a couple of rooms dark, the kitchen in navy and the laundry room in black gives these rooms a more dramatic feel. As an interior designer its my job to push clients to try something different and paint is an easy design solution. I also love mixing patterns and in the family room the client feel in love with the turquoise and white drapery fabric. Keeping with the navy theme I was able to coordinate these colors along with reupholstering the furniture in neutrals updated this room into a more contemporary and transitional feeling. Wallpaper was used on one wall in the master bedroom and the left over roll was used on the back of the bookcase to give it a more layered look. They foyer also had wallpaper from the same company however, coordinating the paint color in the wallpaper and paining the trim, doors and wainscoting gave it a refined and polished style. I love mixing metals in a home using both silver and gold, my rule of thumb is 80% of one and 20% of another you can never go wrong. The home was featured in a national magazine and I was pleased with the entire project.
Have more questions about this item?