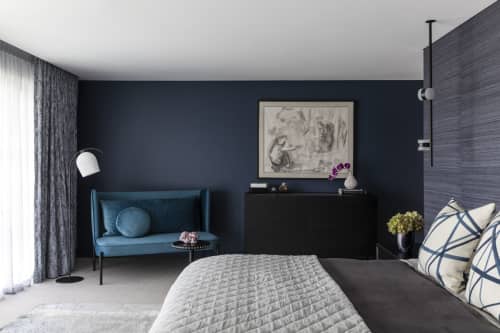 Image credit: Pablo Veiga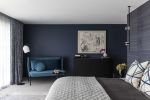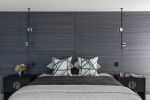 +11

Vaucluse Residence - Interior Design
Featured In Private Residence, Vaucluse, Vaucluse, Australia
A water-front property on Sydney harbour called for a luxurious remodelling. The brief was to deliver a contemporary and sophisticated design and refurbishment worthy of a luxury hotel. Our clients spends a lot of time traveling and residing in some of the most exclusive hotels around the world and wished to create a comparable master suite that they could call their own.
In order to create the luxurious, contemporary master retreat that our clients desired, the space had to be redefined and expanded; the existing walk-in-robe and ensuite were gutted and combined to create a spacious area for the new master ensuite, while the adjoining study was widened and enclosed to create a much more spacious walk-in-robe.
Similarly, in the master ensuite a sense of space was a quintessential aspect of the design as this would evoke the feeling of luxury. There is an abundance of light and space in the finished bathroom with each fixture thoughtfully placed and considered. The size and location of the new ensuite allowed for the opportunity to include two entries: one as a walk-through from the bedroom and one from the opposite side directly linking to the walk-in robe.
We used a moody palette of beautiful natural materials, marble, limestone and dark timbers, and played with scale and balance in the soaring double-storey void in the living room. High-end fixtures and furnishings evoke a sense extravagance and comfort while artwork and lighting add colour and warmth to the more sombre tones.
The masculine palette was continued into the master bedroom that was painted in a smoky midnight blue, while the feature wall behind the bed was wrapped in hand-woven silk wallpaper in the same tonal colour as the rest of the room.
This awarded master suite has become our clients' favourite part of the house and one in which they relish to spend time in.
Have more questions about this item?