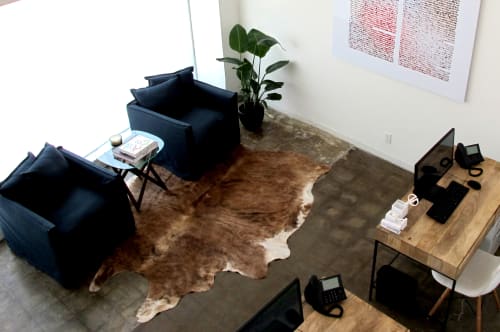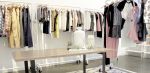 Krupp LA Showroom - Interior Design
Featured In Krupp Group, Los Angeles, CA
Nestled in an ivy covered storefront on Beverly Boulevard, this is the home of Krupp Group's Los Angeles offices and PR showroom. Like their New York project, there were dual objectives for the space as it required us to design open and enclosed offices as well as a functional and beautiful showroom for clients and stylists to pull from.
With polished concrete floors and white walls, we wanted to create warmth and infuse the showroom and reception area with an organic, upscale California vibe. This was achieved through the use of light mango wood desks, navy blue linen armchairs, woven benches, earthy pottery, area rugs and plants.
Have more questions about this item?