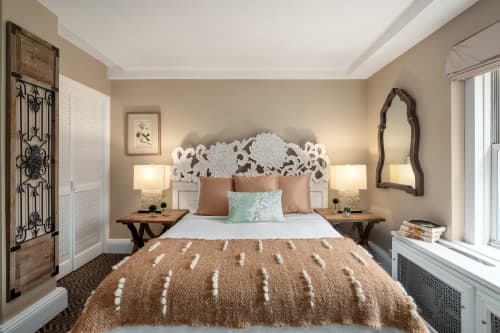 Image credit: Krisztina Crane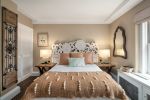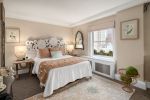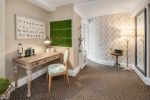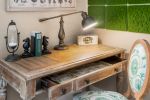 +4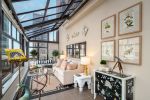 The Conservatory Suite - Interior Design
Featured In The Lexington Hotel, Autograph Collection, New York, NY
The Lexington Hotel was built in 1929 by Schultze & Weaver, a world renown architectural team responsible for many grand hotels of the Jazz Age. The Conservatory Suite commemorates our historic architectural heritage by celebrating the style of living space popular during its inception. Glass-walled conservatories were originally used as greenhouses but soon their atmospheric surroundings lent themselves to social gatherings. We designed this suite with a mixed use of new and old to pay homage to the historic design trends of its inception. Watch the sun set over the Manhattan skyline from within your very own secret garden.
Item
The Conservatory Suite
Have more questions about this item?