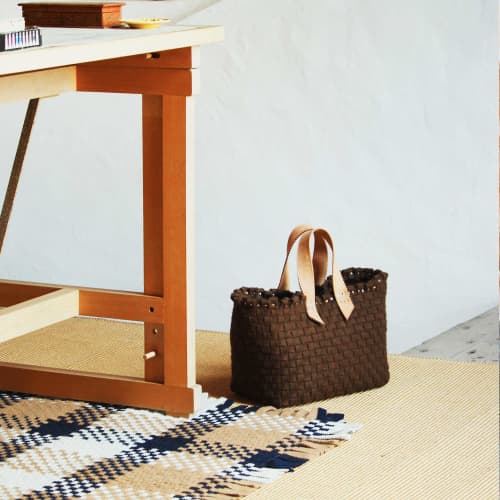 Basket L by Feltrando Portugal - Interior Design
The L basket is made of felt, and is multipurpose.Two robust and elegant leather handles, embellish it. It will help on your daily shopping, as well as a hand bag wherein you can take your personal belongings.
Design by Feltrando, mostly from wool felt, a natural, durable, resistant material, which makes it a sustainable option.
MATERIAl : wool felt from industrial wast, metal rivets and leather
WEIGHT : 735 g / 1,620 lb
SIZE : 41 x 43 x 20 cm / 16,1 x 16,9 x 7,8 in
Item
Basket L by Feltrando Portugal
As seen in
Private Residence
, Portugal
Have more questions about this item?