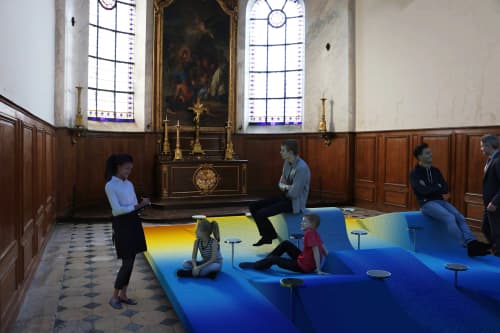 Image credit: Luka Charlet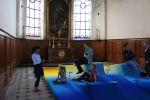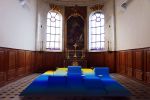 +5

Dorian ETIENNE - Interior Design
Ephemeral pop-up cafe in a unknown Gobelins chapel.
Invoke the vibration of the stained glass windows light by a landscape furniture. During a coffee time, the central island allows you to choose a posture of contemplation and immersion in the place.
Collaboration with Luka Charlet, Alexandra Boursier, Ines Alaoui and Pauline Nooday.
Plywood, polyether foam, polyurethane foam, PET, aluminum.
Dimensions : 7000 x 4000 x 815 mm.
Have more questions about this item?