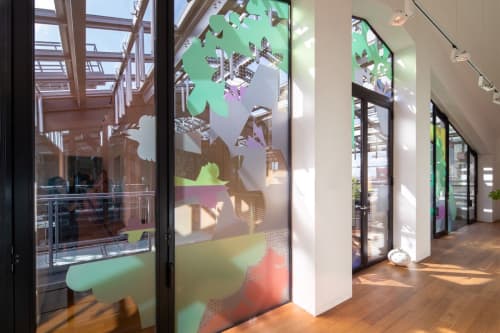 Image credit: Daria Scagliola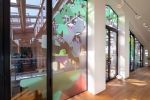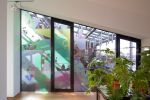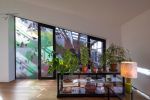 +3

LOFT 2021 Design for a large glass facade - Interior Design
LOFT 2021 This large glass facade offered too little privacy for its residents. I developed an abstract green with color accents in which birds, multiple horizons, flower and leaf ornaments are incorporated.
The material is a matte translucent film. Due to the light from the outside, which varies over the course of the day, the design is constantly changing in atmosphere and color. Hard or soft shadows move across the floor and walls.
The windows now offer both shelter and openness to the residents.
Design: Anuli Croon
Production: Iwaarden Artwork, Anuli Croon
Dimensions: 1500 cm x 450 cm
Art advisor: Piet de Jonge
Photography: Daria Scagliola
Private collector Rotterdam
Item
LOFT 2021 Design for a large glass facade
As seen in
Private Residence
, Rotterdam, Netherlands
Have more questions about this item?