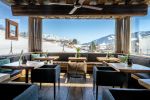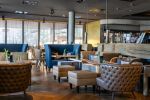 +1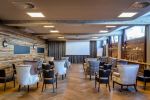 Hotel Mama Thresl - Interior Design
Featured In mama thresl, Leogang, Austria
Mama Treshl Hotel is a mountain cottage located at the Austrian Alpes in Leogang. This beautiful property features a restaurant, a sauna, and a spa so that guests from all around the world can relax while enjoying the mountain view.
At this accomodation, you get more than a pleasant staying! At MamaTreshl Hotel, you can appreciate fantastic food, taste delicious cocktails, and listen to good music at the hotel's DJ nights and clubbing events. Besides, Mama Treshl features a ski storage room, ski passes, and a bicycle rental service. At the hotel's surroundings, anywhere within Leogang, you get to try different activities all year long, such as skiing, cycling, and hiking.
Using materials like ash/beech and fake leather, ALGA by Paulo Antunes created custom-made armchairs, stools, chairs, benches, sofas, poufs, and decorative pillows developed especially for the hotel's vintage interior design. Furthermore, our classic Lazis armchairs were added to the design resulting in a minimalistic look where urban and alpine style are the unlikely perfect match.
ALGA by Paulo Antunes helping hand made Mama Treshl Hotel stand out among other mountain hotels born at the Alpes. With clean finishes, sleek lines, urban design elements, and a neutral color palette that reflects its nature, this hotel became the perfect escape from the busy city life.
Have more questions about this item?