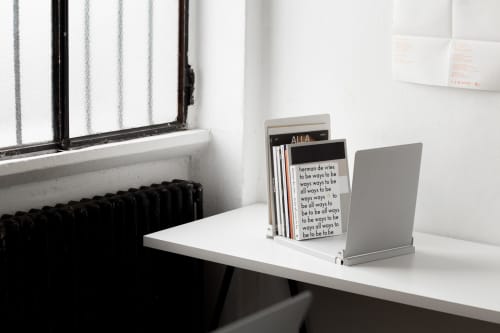 Image credit: Matteo Pastorio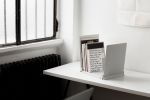 Bumblebee Magazine holder - Furniture
Featured In Alla Carta Studio & Shop, Milano, Italy
umblebee is an adaptable magazine holder that meets modern requirements concerning space related issues. According to the number of magazines to hold, the object develops its shape. It is composed of four aluminium sheets and basic mechanisms and tracks that make it foldable and extendible. Bumblebee can be placed into a bookshelf and used to hold magazines as if it was a bookend. It can be placed on the floor and extended to hold new magazines when collections grow. The use that you can make of it changes according to needs and ideas. It is flat when closed up and is easy to transport.
Item
Bumblebee Magazine holder
Have more questions about this item?