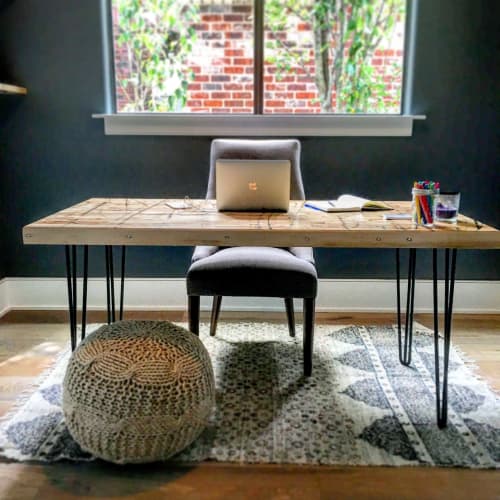 Reclaimed Boxcar Flooring Desk - Furniture
Made from salvaged boxcar flooring, this desk is abundant with visible American history. The top is made of dense, hard maple and all scratches and holes have been filled with clear epoxy resin to maintain the story of its life but give the owner a flat, stable and silky smooth top to work on. This particular model sits atop satin, black powdercoated hairpin legs.
Item
Reclaimed Boxcar Flooring Desk
As seen in
Private Residence
, New Orleans, LA
Have more questions about this item?