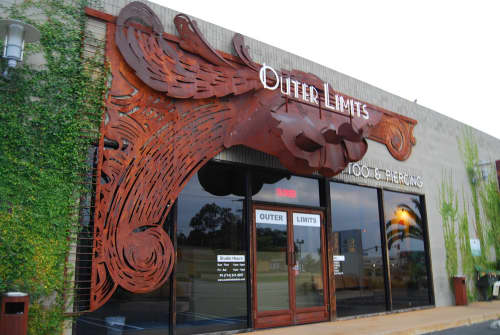 Storefront Awning / Fascade - Furniture
Featured In Outer Limits Tattoo, Costa Mesa, Costa Mesa, CA
Mark Gerardi is an industrial designer and artist who founded Gerardi Design. He created this unique rustic storefront awning that beautifies the Outer Limits Tattoo in Costa Mesa. "When renowned tattoo artist and proprietor Kari Barba first came to me, she had a sketch of what looked like a tribal armband tattoo, and asked me to interpret it as a badass storefront awning."
Item
Storefront Awning / Fascade
Have more questions about this item?