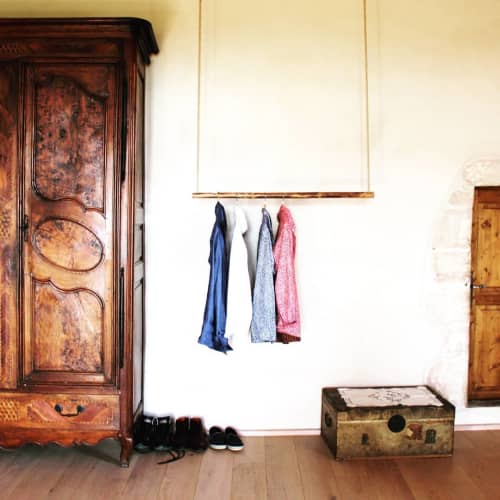 Image credit: Dorian Etienne


+3

Custom options available, ask the creator for customization.
Bamboo racks hooked with hemp rope in a Villa near Lyon.
Color variations obtained by smoking the bamboo with a blowtorch (bright green / brown / black).
Collaboration with Cordélia Faure.
Materials : bamboo, hemp.
Dimensions : 2400 x 50 x 50 mm.
Have more questions about this item?