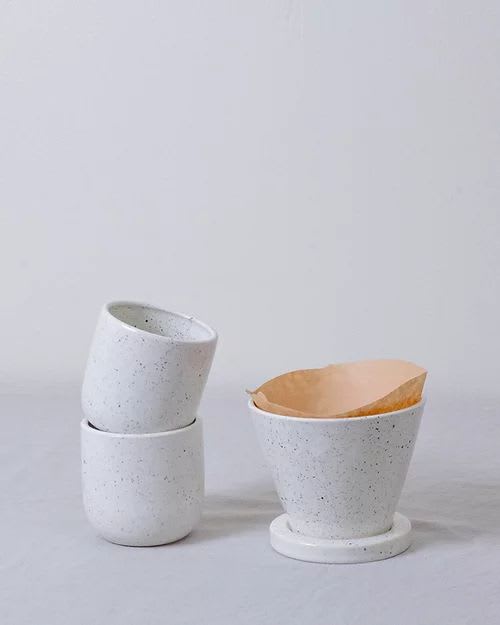 Speckled Tumblers
Starts at $28
All products are handmade and therefore may vary slightly in color or size.
in
Creator's Studio
, Pittsburgh, PA
Description
Minimalist white mug with a gentle black speckle coating. Handleless tumblers that easily stack to dress up your coffee or tea shelf.
Each piece is approximately 3" tall and 3" wide; 10-12 fluid oz.
High fire to cone 6 kiln. Food, oven and microwave safe. Hand wash recommends but not required.
Secure payment
Secure transactions by credit card through Stripe.
Learn More
Learn more about purchasing from our Creators in our
Buyer Policy