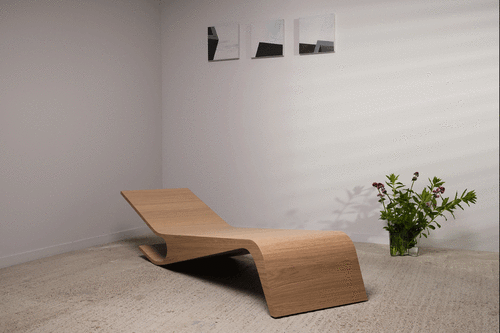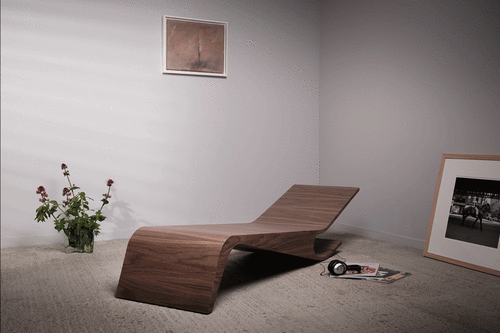 Image credit: Steven Decroos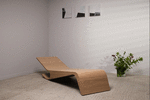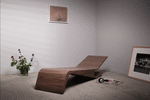 +1

US$2,990
Other veneers possible on request. Shipping not included. Delivery on request not included in price.
Item Details
Chaise Longue CCL-01
2000 x 535 x 420 walnut or oak veneer
Curved is the latest furniture collection by Anthony Van Troost. With the curved shapes of the 50s and 60s as an inspiration and old habits in mind, a collection of furniture was designed in wich form and aesthetics were combined with refined veneer technology and craftsmanship of the designer-maker.
Curved are extremely refined furniture, functional and simple. The curved shapes are essential for this collection. Some furniture has a pouch for the old customs, newspapers, books, blankets.
All furniture are handmade, numbered and signed by the designer.