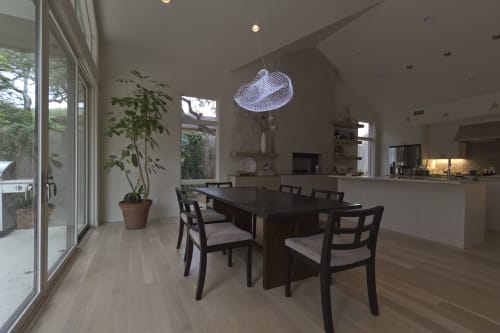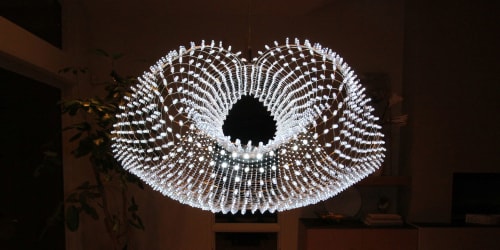 Context & Credits
As seen in
Private Residence
, Austin, TX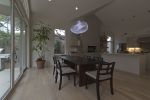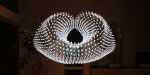 +3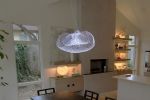 Prices depends on size and design specifics. UL/ETL Listed. Dimmable. Artist installation recommended.
One of a Kind item
Commission time: 8-12 weeks
Custom options available,
ask the creator
for customization.
Item Details
Krugman's Basket light sculpture is hand-made by soldering thousands of tiny LED lights into a fine mesh. The resulting surface of lights describes a modified toroidal form with its interior tube gradually inflecting and rolling over to become its exterior. Low-voltage (safe-to-touch) power flows through the entire mesh, bringing a tiny amount of electricity to each of the sculpture's lights. Narrow focus lenses on each light make the sculpture sparkle as the viewer moves around it.