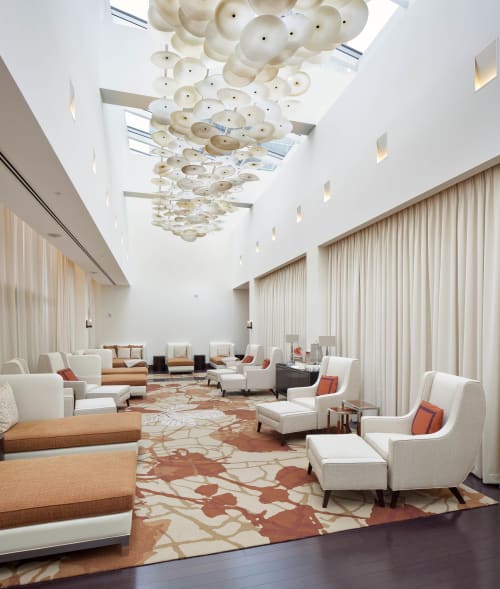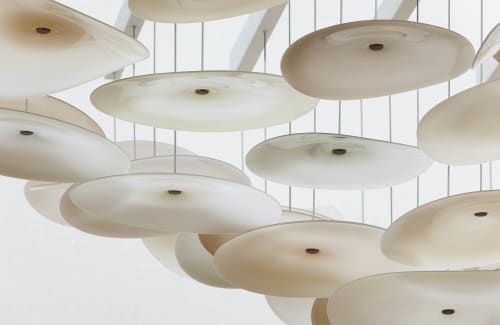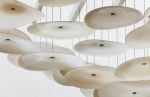 +1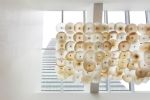 This creator usually responds within 12 hours.
Created & Sold By:
View Creator Return Policy >
Item Details
The glass installation consists of 259 hand blown glass discs suspended below a skylight. The overall size of the installation is 2.75m X 12m. The glass is coloured in calming, neutral, translucent colours and every disc is gently curved to create subtle movement. The chandelier creates a visually soothing decorative element while acting as a light diffusing screen from the sun above.