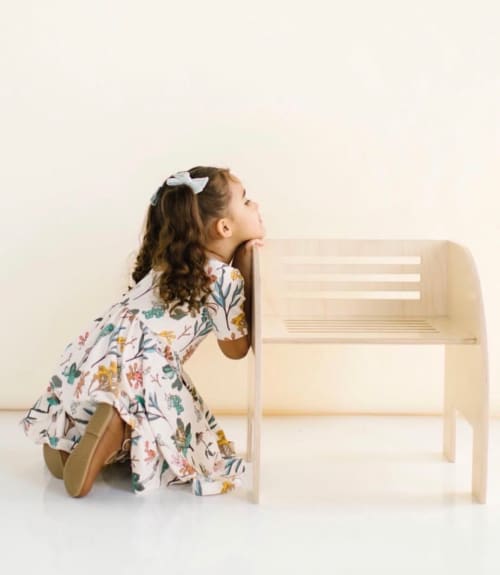 Image credit: Alice and Ames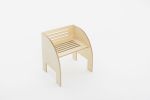 +4
Wit Chair on location at Alice and Ames Studio in Arizona. Alice and Ames' is a playful and classic girls clothier. The design of the Wit Chair considers everyday fidgets to daring feats and that children are always in motion. Even when they appear to be sitting still, their minds are wandering, wondering and figuring out their world. The Wit Chair is designed for children's energy and scale, with a seat that is stable enough for wiggling and wide enough for the way kids sit. Yet it's also lightweight, so they can pick it up and move it around.
Designed and sized for kids ages 2-6+. All corners and edges are rounded and kid-friendly with seamless connections and details without exposed fasteners, All wood is FSC Certified, finished with eco-friendly finishes and produced in the USA. Made of Baltic Birch Plywood
Designed to last for years and be passed on to others and not end up in our landfill..
Have more questions about this item?