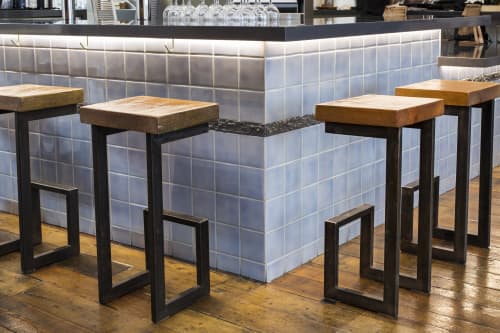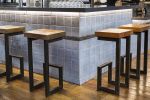 Featured In Homage SF, San Francisco, CA
These stools stylishly reflect the existing architectural steel support beams along the dining room wall. The thick wood and steel seats are solid to sit upon. They're just one of the custom elements that enhances the experience of dining at Homage.
Have more questions about this item?