Image credit: Asia Harman www.asiaharman.com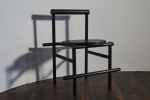 +5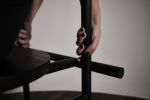 Inquire about Comissioning a Custom piece
A stark, sexy statement chair made to live in a bedroom corner or pulled out at a table. Its minimal design and solid wood construction make it ideal for many use cases, in many places.
It has a dark, mysterious aura that begs interaction.
Have more questions about this item?