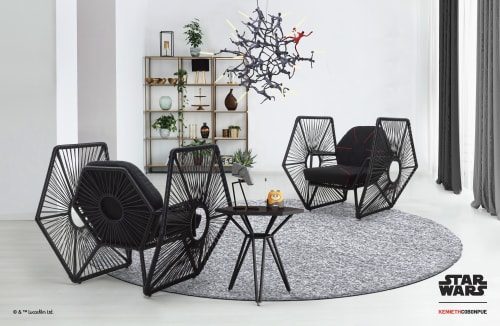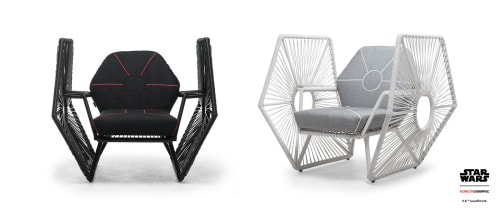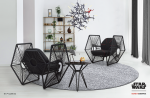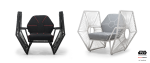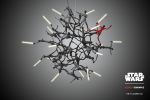 Imperial Wings Easy Armchair and Little Jedi Hanging Lamp
Kenneth Cobonpue launches Star Wars Line joined forces with Disney to create magic.
Imperial Wings is inspired by the unforgettable symbol of the Imperial fleet, the TIE fighter. Be your very own fighter ace in this easy armchair that features handwoven polyethylene, which captures the agility and strength of the iconic starfighter. Comes in gray and black.
Little Jedi is a sculptural composition of steel with salago fiber applied by hand to add volume and body. The miniature figurines are Jedi Knights holding light sabers, which are the hanging lamp's light source. The one red figurine symbolizes a Sith Lord that the Jedi's are battling against, conveying the message of what can be achieved when people unite and come together.
Send an inquiry to the Creator to buy/commission a piece like this