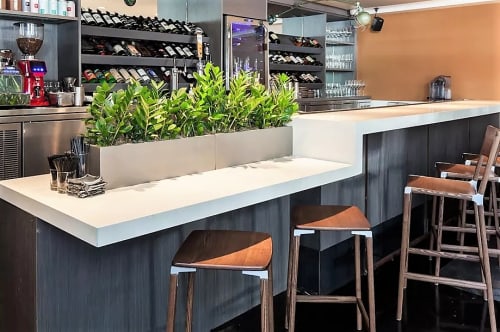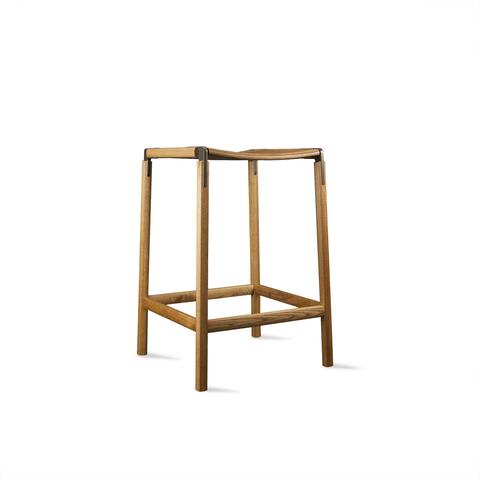 Context & Credits
Item
De Haro Backless Counter Stool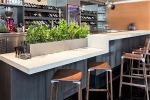 +3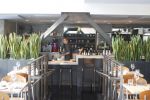 De Haro Backless Counter Stool
US$745
commercial trade pricing available home assembly also available inquire for upholstery options
Created & Sold By:
View Creator Return Policy >
Item Details
Details in the De Haro Backless Counter Stools, like well­ placed foot rests, add homelike appeal to high-traffic bar seats. Crafted by locals at Fryn, Stemn seating is noticeable throughout Shakewell and can be identified by their use of classic hardwood with contemporary metal fittings.
PRODUCT DESCRIPTION
The De Haro counter stool makes itself right at home at a kitchen counter or island. Well­placed foot rests contribute to its clean lines and surprising comfort. North American hardwoods and patented metal brackets made in­house are the base materials that bring this functional and modern yet timeless design to life. The entire Stemn line is lightweight, versatile and extremely durable.
-North American Hardwoods
-Metal brackets designed and made in­ house
-Natural oil matte finish
-Comfort-­first design
-Lightweight for versatility
-Built to last
-Made with love by folks in California
Specifications
Dimensions: Height 25.3" x Width 18" x Depth ­ 17"
Weight: 4.5 Kg / 10 lbs