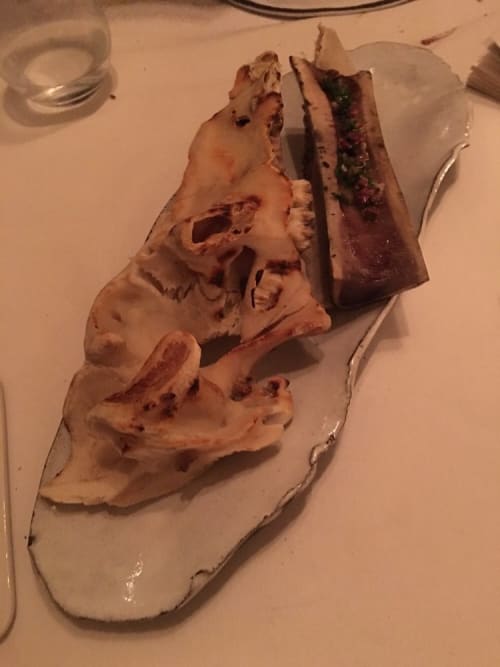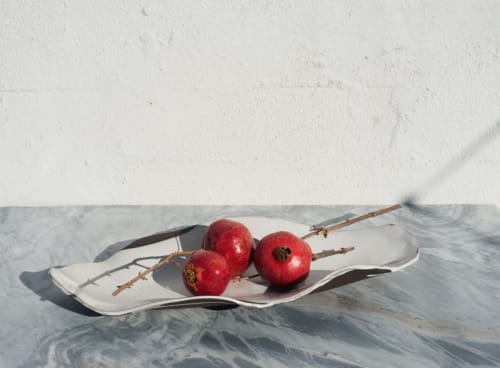 Context & Credits
Item
Blue Hill at Stone Barns Oyster Platter

+2

Blue Hill at Stone Barns Oyster Platter
This creator usually responds within 24 hours.
Item Details
Working out of their Monday's studio in Brooklyn, Jennifer Fiore and Nina Lalli have been working with Chef Dan Barber and General Manager Philippe Gouze of Blue Hill at Stone Barns since 2013 to create custom tableware that enhances the immersive experience at the Tarrytown eatery.
These hand-built, free-form, long shallow bowls are made of dark brown clay and have a glossy white glaze.