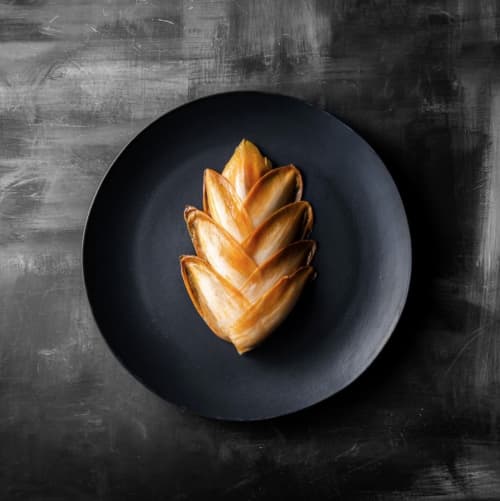 Image credit: Studio Rijn Nijmegen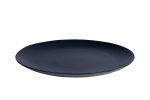 Gastro Black plate medium - Ceramic Plates
Creator not accepting inquiries
GASTRO Black Oval Plate medium
Material: stoneware
Colour: matt black glaze
Size: 20 cm / 7.9 inch
Packaging Unit: 4 Pcs.
This product is part of GASTRO collection that contains over 40 items. An overview and price list is available. Just send me a message to receive it!
Colour
This black stoneware plate has a round, organic shape. Distinctive because of its black matte glaze which contrasts beautifully with the matte unglazed bottom in a grey-brown colour. The black Gastro service has an exclusive character, precisely because it is not a classic service colour. Black makes the food pop out as can be seen perfectly on this picture made at Bistrobar Bankoh.
Collection
This bowl is part of the Gastro tableware collection, developed in close collaboration with master chef Ron Blaauw. The collection is available internationally for both consumers and professional clients.
Material
The material is stoneware, in terms of strength this material sits between porcelain and earthenware. Only the top surface of the plate is glazed, this gives it its distinct aesthetic; it also makes the bottom a bit more sensitive to chipping and scratching compared to completely glazed items.
The service is dishwasher and microwave safe. It is used at a wide range of establishments: from gastro pub to Michelin star restaurant.
Item
Gastro Black plate medium