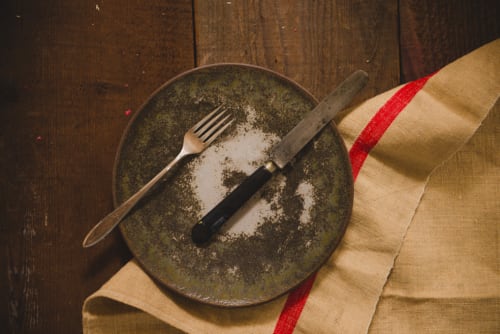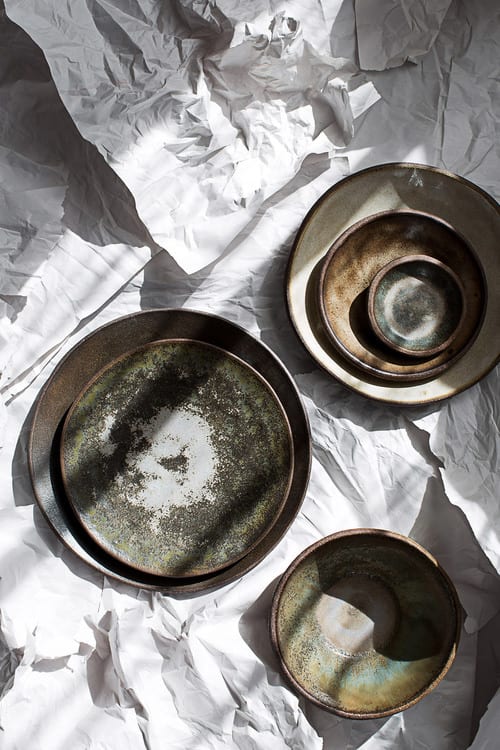 Context & Credits
Item
The Progress Collection - 9" Salad Plate - Moonshadow

+1

The Progress Collection - 9" Salad Plate - Moonshadow
Shipping: Free shipping in the US, ask the creator about international shipping.
Custom options available, ask the creator for customization.
Item Details
Why spend the time and money on handmade ceramics? "Because in the end," said Alter, "the food is the most important part"—and its presentation matters. These plates "are made for me; no one else will have them. That, to me, is really special."
Most of Nightbird's plates and serving pieces were handmade by Mary Mar Keenan of MMClay in San Francisco.
- 9"d x 0.5"h
- Foot at the base for easy pickup
- Beautiful when stacked
- Dishwasher and Microwave safe
- Glazes will vary - each piece is a unique work of art