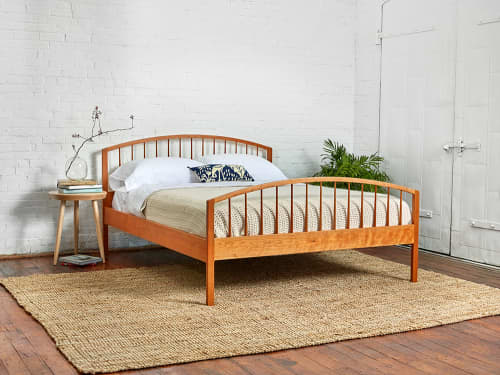 Image credit: Stretch Studio, Portland, Maine
Custom options available, ask the creator for customization.
Chilton's solid cherry Burnette bed offers a classic spindle bed form with low profile and clean lines to reflect a modern minimalist sensibility. Vertical spindles pierce the graceful, curved head and footboards, and are split and pegged with contrasting wood wedges.
Have more questions about this item?