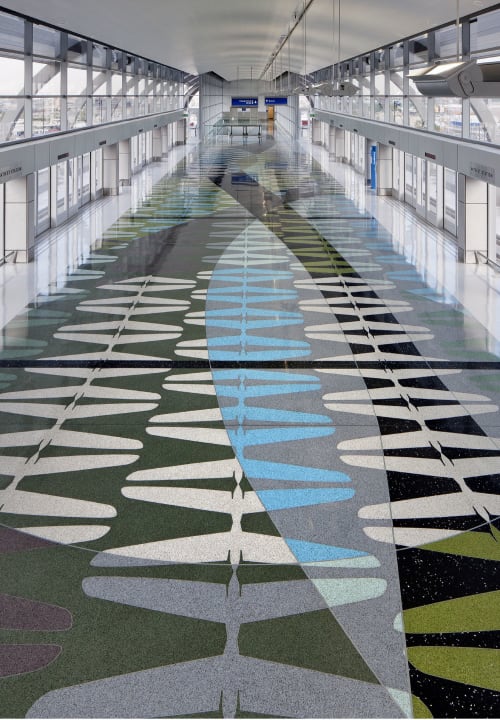 Image credit: Bill Timmerman

Painter Fausto Fernandez tapped his love of layered colors and mechanical shapes to design a floor inspired by the outline of an airplane's horizontal stabilizer, known as a tailplane. Fernandez used ten colors to create the platform's rhythmic geometric patterns and sweeping bands. He heightened the floor's reflective qualities by adding aggregates of recycled, crushed glass and mirror.
Have more questions about this item?