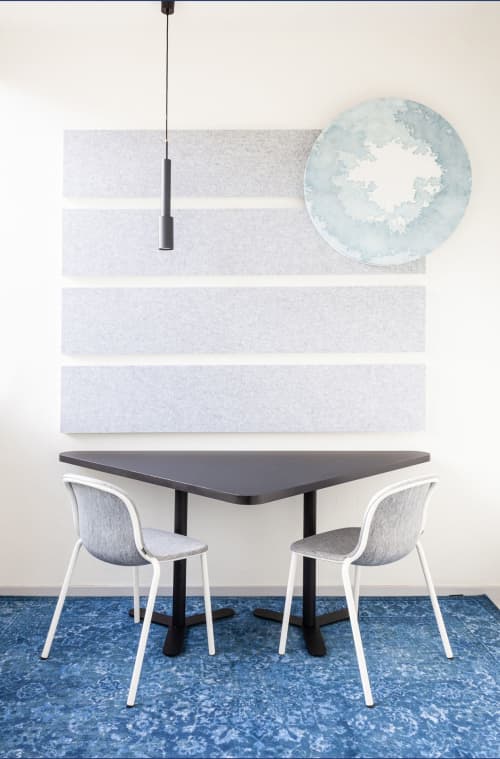 Image credit: Roza Schous



FLOW acoustic wall composition - Art & Wall Decor
Creator not accepting inquiries
Acoustic solution for a 2-person meeting room, made in collaboration with interior designer Studio THO.
Acoustics are one of the main challenges in workspace design nowadays. Here, a composition of a blue acoustic panel FLOW and custom made PET Felt panels from Refelt combine esthetics with great sound absorption. Attention has been paid to sustainability and circularity with PET Felt (made from plastic bottles) in acoustic panels as well as chair seating. Also, the panels have been mounted to the wall in such a way that they can be easily moved in the future, if needed.
Materials used; acoustic foam, PET felt, Colback non-woven.
Item
FLOW acoustic wall composition
As seen in
Nieuwe Achtergracht 17, Amsterdam, Nederland
, Amsterdam, Netherlands