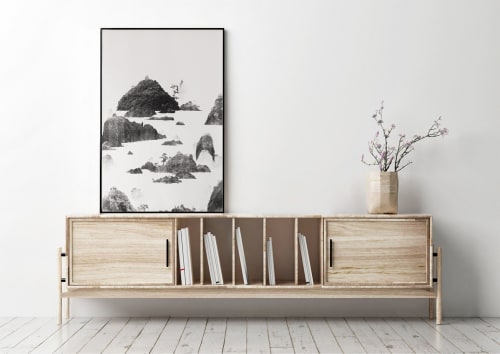 +1

Clouds began to rise on the East Original Print
Commission time: 3-8 Weeks
'Clouds began to rise on the East' Cellulose transfer print, Japanese paper and UV protection, 81 x 59cm.
This piece is inspired by Sansuiga (Japan) or Shanshui (China); paintings which depict an idealised landscape, primarily using the forms of mountains, rivers, clouds and mist.
Have more questions about this item?