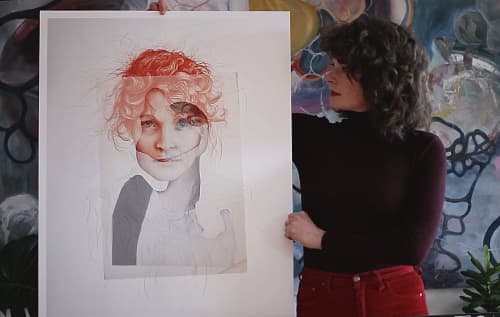 Image credit: Tash Parker, Jo Lane and Peter Houghton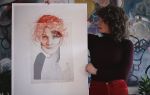 +2

Custom options available, ask the creator for customization.
I am releasing a special print, titled 'you, me and that other thing'
After having our second collaborative show cancelled due to COVID 19 ...
having endured lockdown life not experienced before ...
we are thrilled to offer a work for enjoyment of love, care and collaboration.
This image is a composite of my drawing and Tash Parker's photography coming together to form an image of our times. It was created for our show at Sawtooth Gallery Launceston in 2019. At this new time of geographic barriers we can still imagine coming together, friendships and collaboration continue no matter the time and distance's separation.
'YOU, ME AND THAT OTHER THING'
Available in 2 sizes, A3 (29 x 42cm) and A2 (45 x 59cm), printed on museum quality cotton rag paper and shipped direct to you via Full Gamut, Fine Art Printers in Hobart.
For all information and ordering go to jolane.com/store
Have more questions about this item?