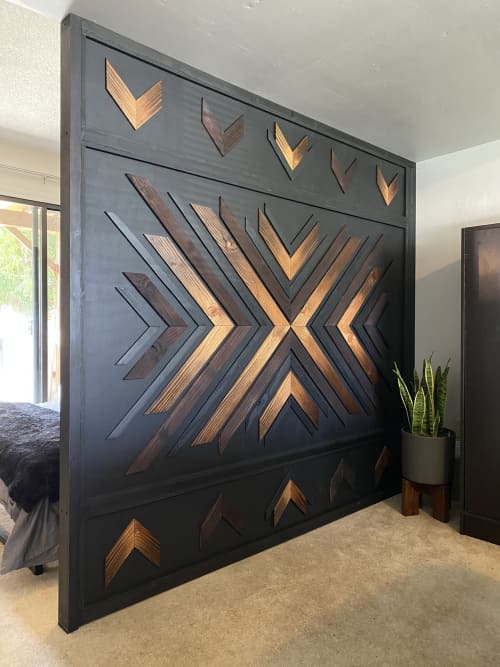 Image credit: Crate No. 8 Co.


+1

Privacy Wall - Art & Wall Decor
Inquire about Comissioning a Custom piece
Three piece framed privacy wall installed in a small open concept residential suite.
Ebony and walnut ombré with accents using the Shou Sugii Ban - Japanese wood burning technique on fir. Black satin backing gives it a rich leather look.
2 x 4 frame
Have more questions about this item?