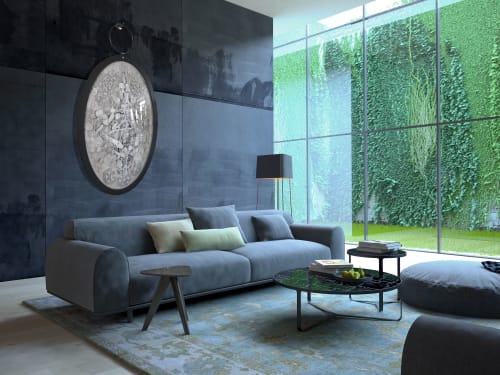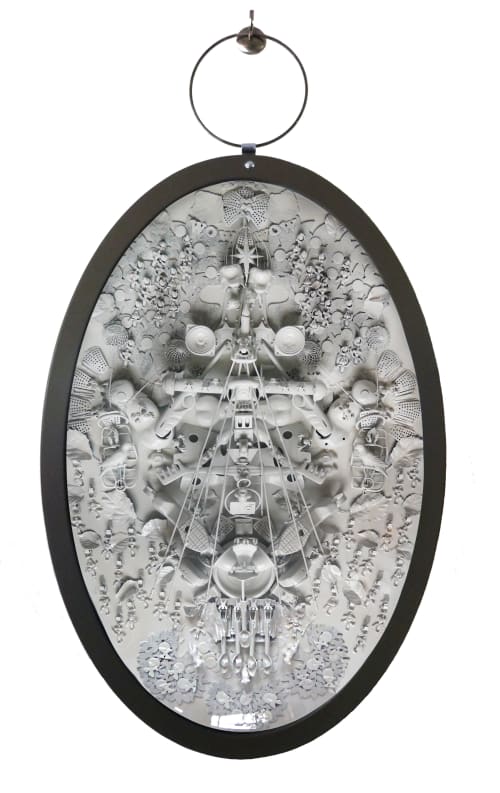 XXL Medallion Artwork 'Lets Focus'
$18,000
ex shipment, ex taxes, ex commission
"Let's Focus" is about how to maintain focus in both professional and personal life.
If you want to get where you want to be, you need to build a detailed plan, based on every single piece of relevant information you can get your hands on. To be able to reach your goal, you have to ensure, you have sufficient funding. Also a balanced private situation is helpful. You have to be fully in control and simply go for it. Frogs are symbols of prosperity, wealth and friendship; they bring inspiration and nice cooperation's. Once the focus is pure, it will enlighten you; Wow!
Buy direct from the Creator.
Commission/custom work available upon request.
in
Private Residence
, Netherlands