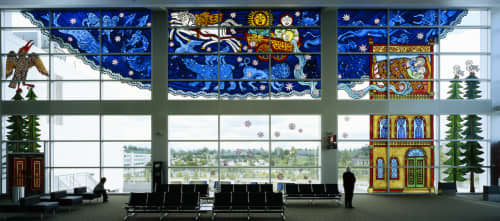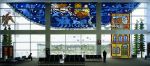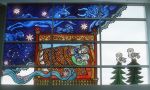 I Was Dreaming of Spirit Animals - Art & Wall Decor
Featured In Seattle-Tacoma International Airport, Seattle, WA
While employing the medieval technique of grisaille glass painting, this artwork was created as a state-of the art curtain wall. A cozy couple is pictured aloft in a tower-house while the animal constellations, sun and moon animate a radiant night sky.
Item
I Was Dreaming of Spirit Animals
Have more questions about this item?