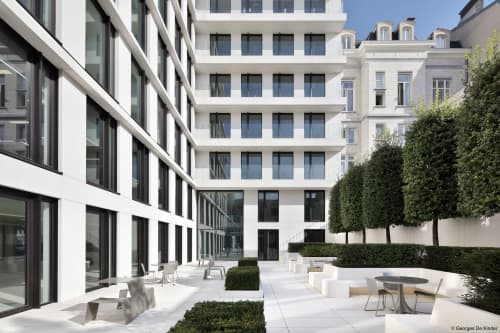 Image credit: Georges de Kinder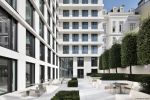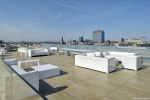 +2

Regent Park - Architecture
Featured In Brussels, Belgium
Xavier Lust's outdoor screen and furniture in interior garden and on roof terrace of Regent Park
The office building Régent 35 - Loi 13 was completed in June 2016. The location of the property is remarkable, situated at the intersection between Rue de la Loi and Boulevard du Régent, within 100 m from the Royal Park and the Prime Minister's office.
The interior garden is a natural spot in the heart of the office space, while the terrace offers panoramic views opening onto the Royal park and the city centre. Both areas can easily accommodate external events and complete this high-quality project. This is certainly one of the most prestigious office buildings in Brussels.
Have more questions about this item?