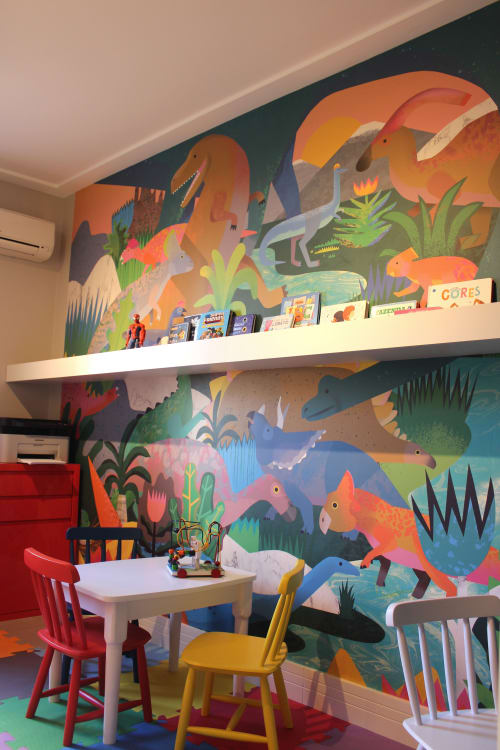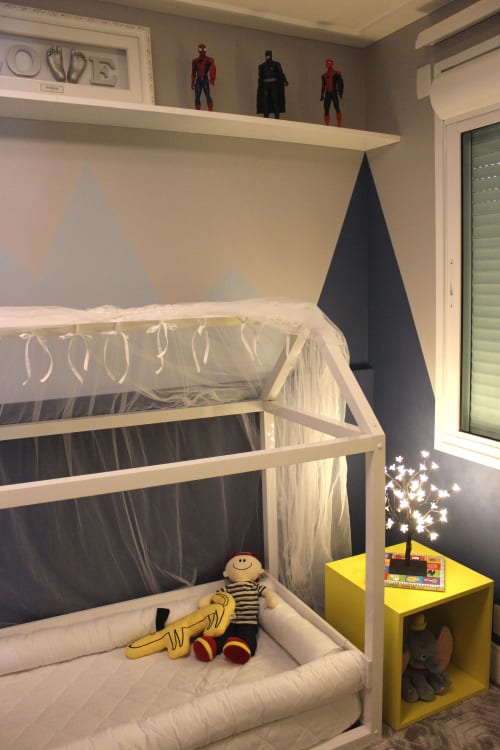 Image credit: Images by Vida Arquitetura
Context & Credits
As seen in
Private Residence
, Porto Alegre, Brazil


+3

Item Details
In this project two different environments were made for a child. A playroom and a bedroom.
Antonio's playroom received a fun and colorful color palette, mixed with a wallpaper. As the child likes to draw, a blackboard painting was placed on the entrance wall of the room.
In other hand in the dormitory, we put darker tones so that he understands that there is a place of rest. A painting of mountains was made on the wall with hanging planes.