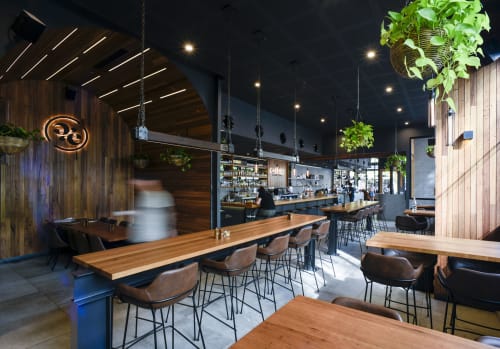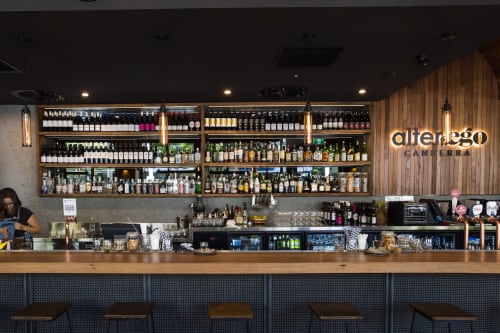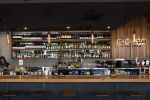 +6
ARTHUR'S ALTER EGO
Description
As a sole operator and owner of Coffee Lab, The Coffee Grounds, Next Door and soon to open Morning Dew. Arthur has a done a fair few fit-outs and did most of the design himself, working with consultants RBD Projects and Maria Filardo. Adrian from AYG Projects executed his plans with incredible attention to detail. Arthur was after a refined and sophisticated space—he wanted to use recycled timber to balance the mild steel, marble and dark paint and create warmth.
Arthur used re-milled clean dressed Blackbutt for all of the benchtops, tables and cladding. A feature shelving unit was made in recycled Australian Mixed Ash.
The blackbutt bench tops have a number of recycled features. Although the rough sawn exterior has been planed back there are still a number of nail holes and features that have been highlighted by filling with black resin. All of the timber has been finished in the Osmo Polyx Oil Matt which enhances and protects the timber.
The space needed to be flexible, as it is open from early morning to late at night. The vision was to cater to everyone, be it friends brunching, a romantic date or corporate functions. With multiple spaces and seating options, varied lighting and a menu that reflects this changing and adaptable ethos, the results are impressive and you can see how much thought and energy has gone into the project. Explaining the name and the concept of Alter Ego, Arthur tells me:
"Everyone has different personalities, they can be their true self or their second self."
Buying quality products locally plays a big part in Alter Ego's purchasing decisions. Pouring Ona coffee, having Capital Brewing Co on tap and an extensive wine list from the Canberra region enables customers to get behind our local producers and manufacturers. Buying his timber locally lined up with this philosophy.
This project was a treat to work on, and we are looking forward to getting our teeth into the Wild Mushroom Eggs Benedict as much as Arthur's next venture.