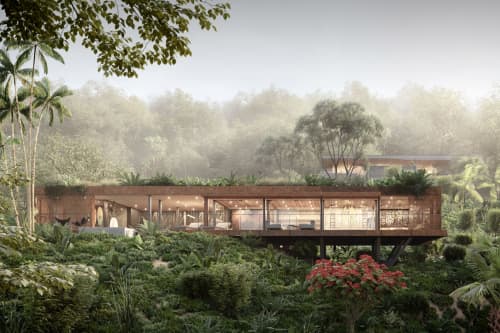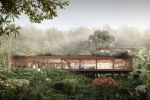 +5

Atelier - Costa Rica - Architecture
Creator not accepting inquiries
Tropical ocean view villa for holiday rental and retreats - architecture and interior design by Formafatal.
SPACES FOR DIFFERENT TIME!
SPACE THAT BROKE THE WALL BETWEEN INSIDE AND OUTSIDE.
Rusty block slides to open for the outside world. Together with burned wood fasade this space brings into the wild greenery an element of fire.
Simplest form rarely found in the nature – a block. Hanging over the edge of a steep hill. Grounded, but elevated. Light, yet definite. Spacious interior filled with light and shade, crowned by a rooftop jungle garden.