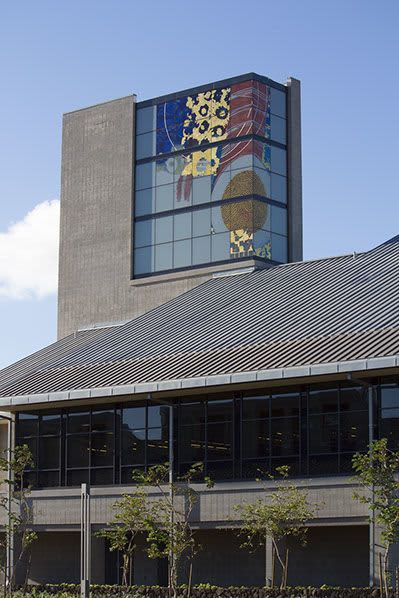 +1

Featured In University of Hawaiʻi — West Oʻahu, Kapolei, HI
"Cycles": Colored vitreous enamels fired on float glass, gold leaf and silver leaf, and L.E.D. lights with computerized components including an astronomical clock moving night time illumination.
The Glass Tower is in the heart of campus and easily used for way-finding, from both near and far. By day it is a reverse painting on glass, the reflective qualities of gold leaf, glass beads and the frosted glass catch natural light and cloud's movement. By night it becomes a beacon that illuminates from within and changes upon the hour. Cycles uses a uses a vocabulary of simple, abstract circular organic and geometric shapes that symbolize personal, community and generational relationships to the University.
Have more questions about this item?