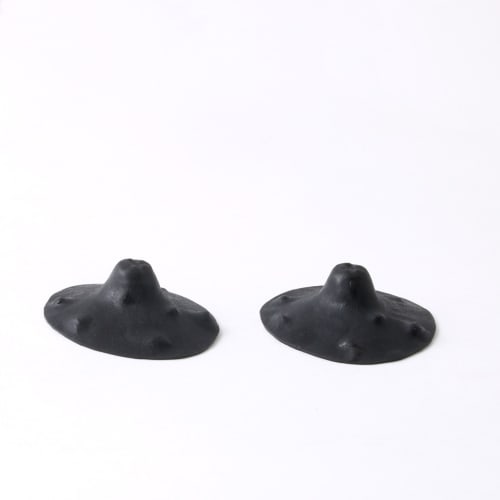 Context & Credits
Item
Nipps, Latex Pasties
As seen in
Creator's Studio
, Berlin, Germany


+6

$62
Customize size & color according to your requirements. For more information, please contact us: info@gravitex.de.
Item Details
The nipps support sexual equality and the power of choice. #FreetheNipple
A continuation of the movement born from Lina Esco's 2012 documentary, our nipps are part of the conversation challenging the definition and acceptance of female nipples in society.
The topic remains hot and unsolved as even social media platforms refuse to permit the body part in its content outside of childcare and cancer contexts.
. . .
A playful promise on bare breasts or under a cuddly shirt. These pasties are hand-poured in Berlin from liquid latex.
Mastix Skin Glue is included.
#FREETHENIPPLE
Material: 100% Natural latex
Dimension: 5.5 cm
Color: Black, yellow, orange & red